Pianist Mimoza Keka met with music lovers at Nazım Hikmet Cultural Center
Keka gave the audience an emotional night with her music combining Turkish and Macedonian culture. North Macedonian pianist Mimoza Keka met with music lovers at Nazım Hikmet Cultural Center.
Making a statement to the AA correspondent before the concert held in cooperation with the North Macedonia Cultural Center and the Istanbul Philharmonic Association, Keka said:
"It is very nice to be in Istanbul. I've been here before, but this is the first time I came for a concert. I'm so excited for this. I will give a concert in a very nice hall. I would like to thank the supporters of this concert. 
"I dream of a beautiful and emotional night for the audience." she said.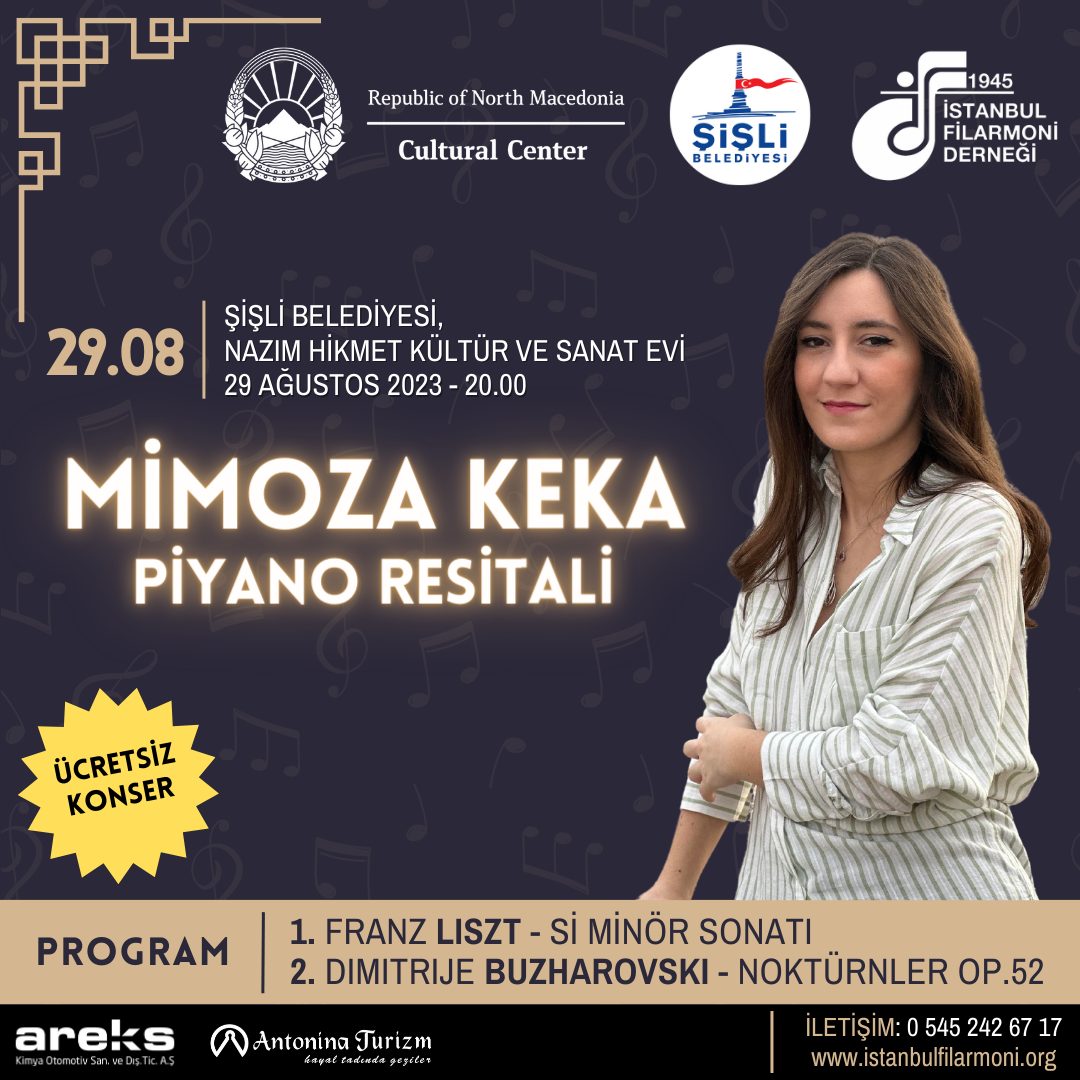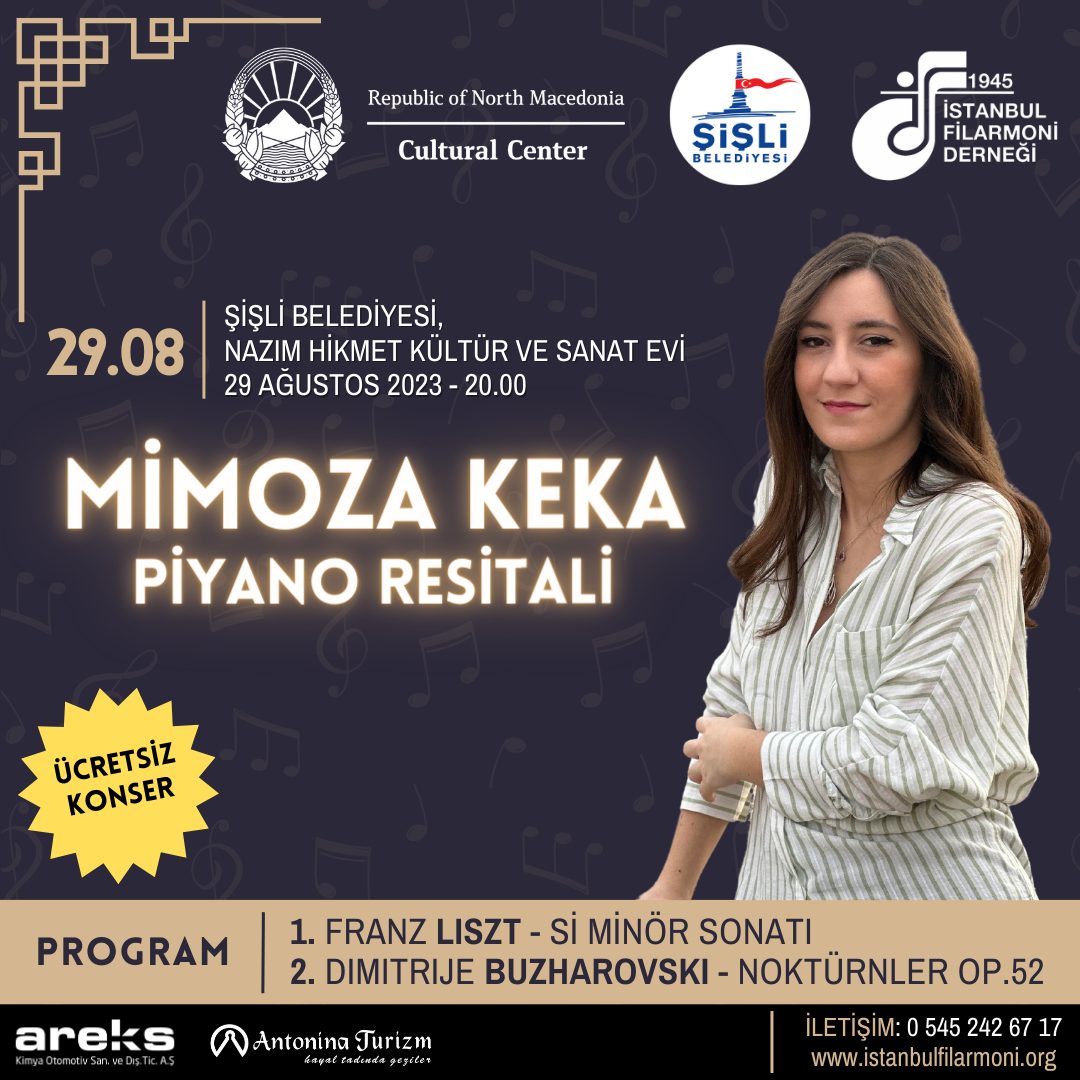 Stating that she played at the Ohrid Summer Festival last week, Keka said:
"I combine classical and traditional in my music. Turkish and Macedonian cultures are very close to each other in this sense. I know that especially folk songs have a lot in common. After my concert tonight, I will also give concerts in Germany and Austria." she said.
Pianist Keka included Franz Liszt's "B Minor Sonata" and Dimitrije Buzharovski's "Nocturnes Op.52" in the concert program.
The concert, organized with the support of the Ministry of Culture of North Macedonia and Şişli Municipality, lasted approximately 1.5 hours.

30.08.2023
Anadoly Agency
Embed from Getty Images