Piano Four-Hands, Two Pianos Recital "Fidan" at Filharmonija with Jovana Trajcheva as a part of the season 2022/2023 of Skopje Philharmonic
The recital features a stunning repertoire of music by renowned composers and their vibrant compositions. You will hear the musical masterpieces by Bach/Kurtág, Saint Saëns, Saint Saëns/Debussy, Piazzolla, Milhaud and Rachmaninoff. The recital starts with the beautiful melody of Bach's Cantata no. 106 and continues with Rachmaninoff's "Six Morceaux," a collection of exquisite pieces showcasing the composer's emotional depth. The program then takes a mesmerizing turn with Piazzolla's "Adios Nonino". Then, the melody weaves its way through the passages of "Danse Macabre" by Saint Saëns and Saint Saëns' "Introduction et rondo capriccioso" transcribed for two pianos by Debussy. The exciting Programme for Piano Four-Hands and Two Pianos includes "Scaramouche" by Darius Milhaud. With the three movements of "Scaramouche," each with its own distinct character, the audience will have the opportunity to experience the compelling energy of the first movement to the tender and introspective melodies of the second, and finally culminating in the exuberant finale called "Brazileira".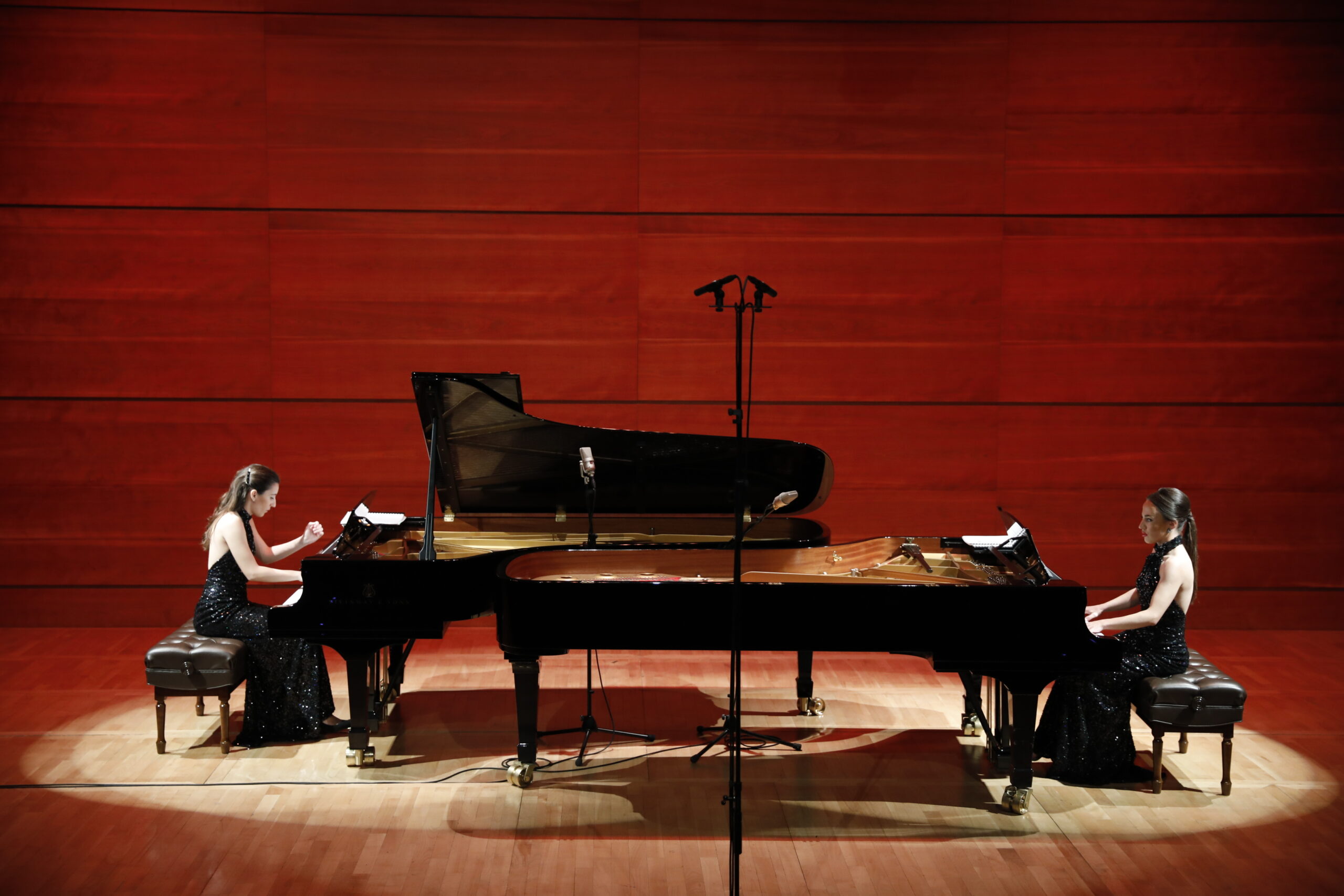 "Chamber Cohesion between two outstanding pianists that create unity on stage" – NU Filharmonija. (2023, June). Skopje: NU Filharmonija Press.
"Two Outstanding Musicians are going to perform Piano Duo Recital tonight in Filharmonija" – NU Filharmonija. (2023, June). Skopje: NU Filharmonija Press.