Recital of Mimoza Keka at Ohrid Summer Festival
The young but very talented Macedonian pianist Mimoza Keka wowed the audience at the "Ohrid Summer" festival last night by holding a recital under the acoustic arches of the "Sveta Sofia" church.
The music critic says that "..her performance is distinguished by a clear and suggestive creative imagination, with a precisely crafted dynamic, articulation and rhythmic plan and an extraordinarily developed pianistic technique…" which was confirmed last night at the all-night concert.
___
Ohrid Summer Festival Press 2023
A unique recital by the young pianist Keka at "Ohrid summer"
August 17, 2023
12:56 p.m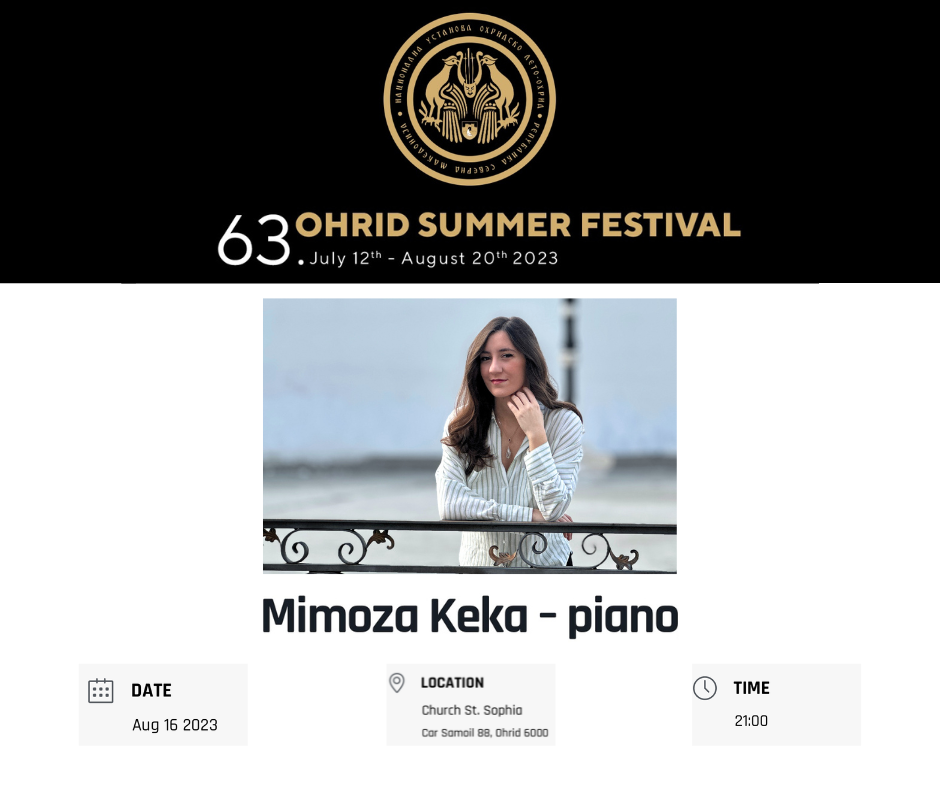 "Ohrid summer" hosted over 1000 artists from 20 countries of the world, Serbia, Czech Republic, Italy, Slovenia, Poland, France, Turkey, Israel, USA, Ukraine, Spain, Montenegro, Greece, Germany, Romania, Portugal, Egypt, Russia,… and of course, artists from the Republic of North Macedonia.
"Ohrid Summer Festival" climbed to a high fifth place among the top five among 140 festivals, members of the European Festival Association (EFA).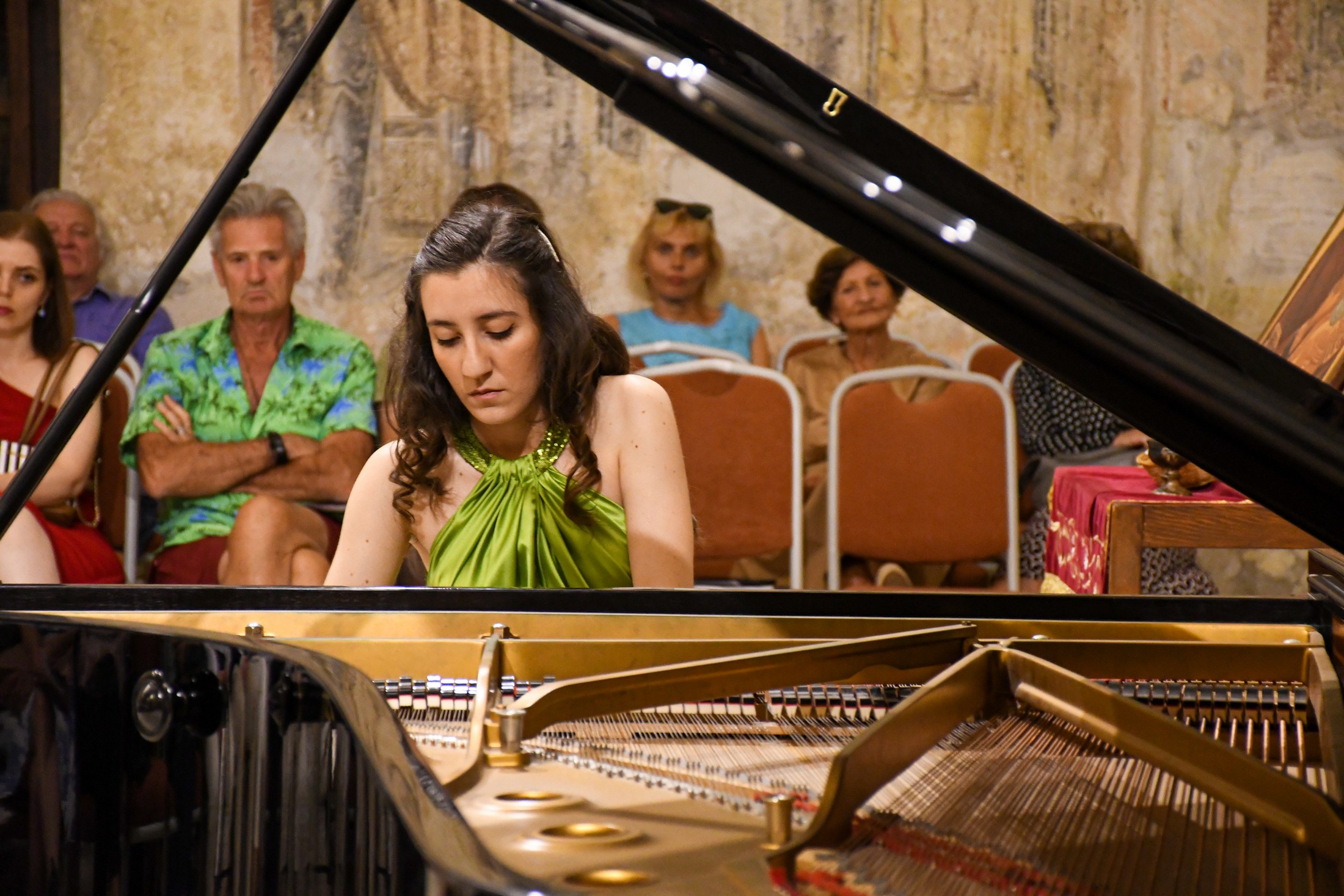 Unique Recital By Pianist Mimoza KekaOhrid Summer Festival Press 2023 The young but very talented Macedonian pianist Mimoza Keka wowed the audience at the "Ohrid Summer" festival last night by holding a recital under the acoustic arches of the "Sveta Sofia" church. The music critic says that "..her performance is distinguished by a clear and […]