Recital of Mimoza Keka at Ohrid Summer Festival
On August 16th, 2023, Mimoza Keka performed a solo recital with works by Beethoven, Chopin, Janacek and Liszt at the 63rd edition of Ohrid Summer Festival in the great hall of St. Sophia Church in Ohrid.
The Ohrid Summer Festival provides an unparalleled platform for musical excellence, attracting an audience of passionate connoisseurs and esteemed musicians from around the world. By attending this event, you actively contribute to a community that deeply values and embraces the profound impact of classical music.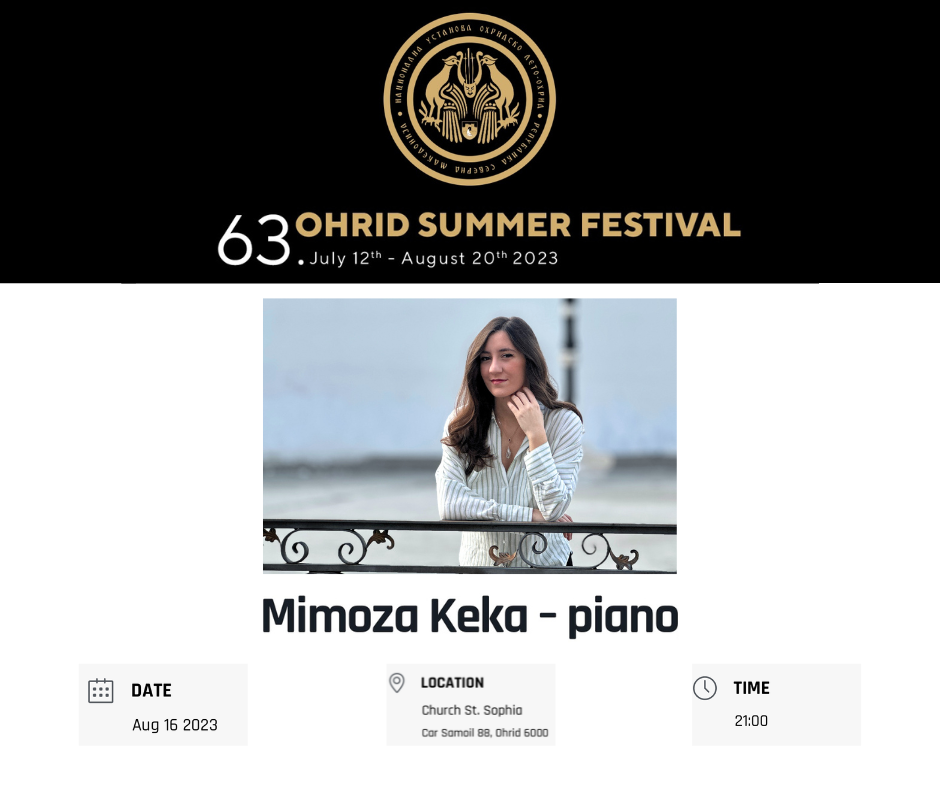 "Ohrid summer" hosted over 1000 artists from 20 countries of the world, Serbia, Czech Republic, Italy, Slovenia, Poland, France, Turkey, Israel, USA, Ukraine, Spain, Montenegro, Greece, Germany, Romania, Portugal, Egypt, Russia,… and of course, artists from the Republic of North Macedonia.
"Ohrid Summer Festival" climbed to a high fifth place among the top five among 140 festivals, members of the European Festival Association (EFA).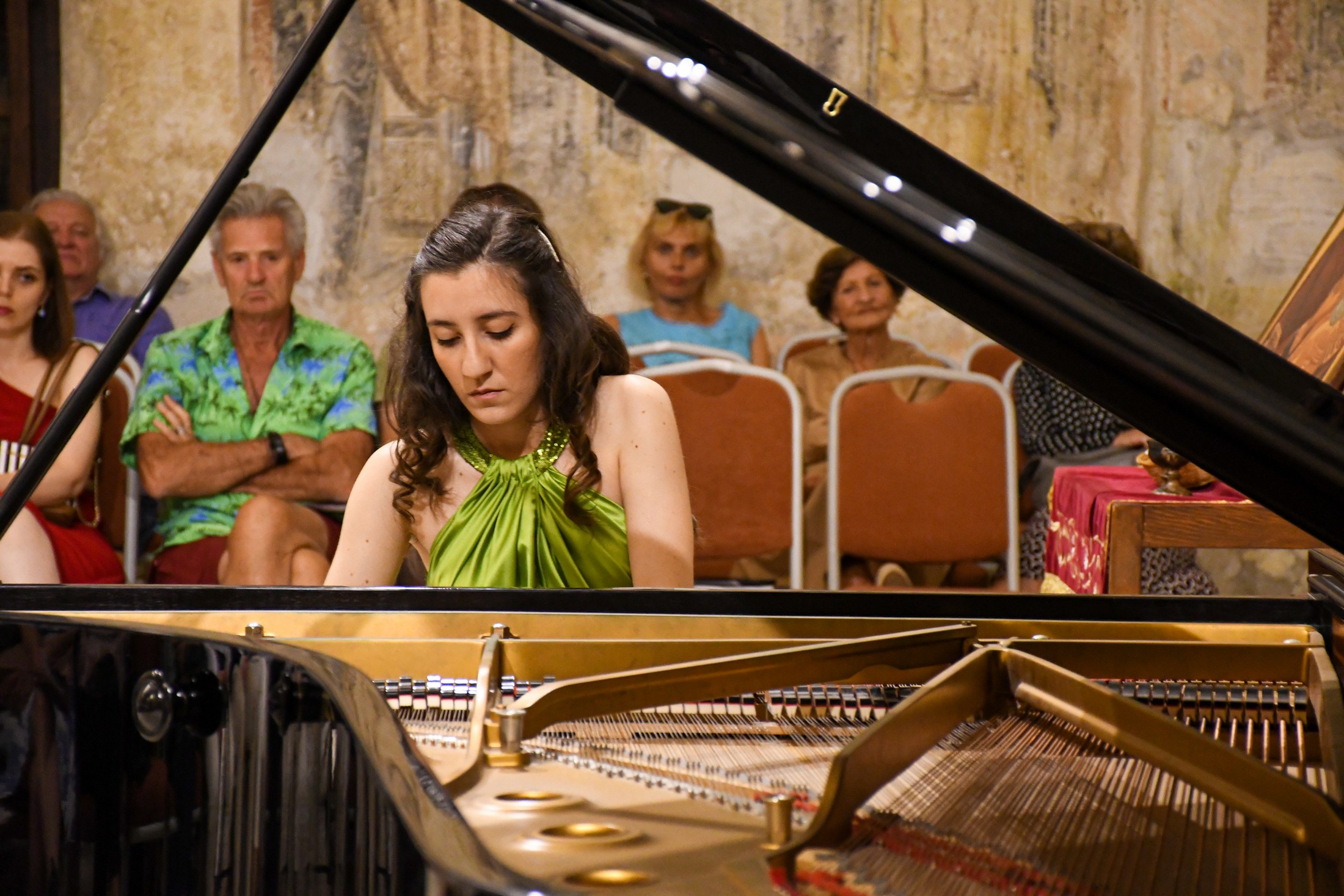 A unique recital by the young pianist Keka at "Ohrid summer" August 17, 2023 12:56 p.m The young but very talented Macedonian pianist Mimoza Keka wowed the audience at the "Ohrid Summer" festival last night by holding a recital under the acoustic arches of the "Sveta Sofia" church. The music critic says that "..her performance […]